Zamak die casting
PressFinMetal Baglioni - Lumezzane - Brescia
Tel. 030 829670 - Fax: 030 8248098
Email: info@pressfinmetal.it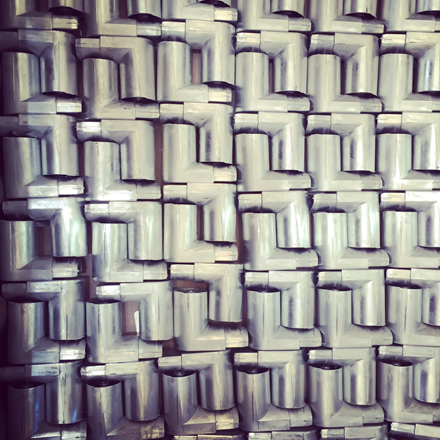 Maybe everyone already knows the story of the medieval stone cutters...
The first is asked what he is doing
and he answers irritated "I'm cutting a stone"
and the second: "I'm making a sculpture"
the third one exclaims satisfied "I am building a cathedral".
Every time we die-cast a piece, we are aware that it is the first important step of a long process that will lead to the creation of a product
that our customers, leaders in their fields, will export worldwide.
Whenever we are scrupulously careful to the needs of our customers,
we dare to feel in the position of the third cutter: we are building a cathedral
PressFinMetal Baglioni in Lumezzane-Brescia is a dynamic company with a high know-how in the field of zamak (zinc-alloy) die-casting with hot-chamber machines.
The company has been established thirty years ago and it has constantly increased thanks to the high quality of the die-casted pieces and its flexibility.
Flexibility made possible due to the technological updating of equipment and machineries, and especially to the willingness of the owners to put their multiannual experience at complete disposal of the customers.